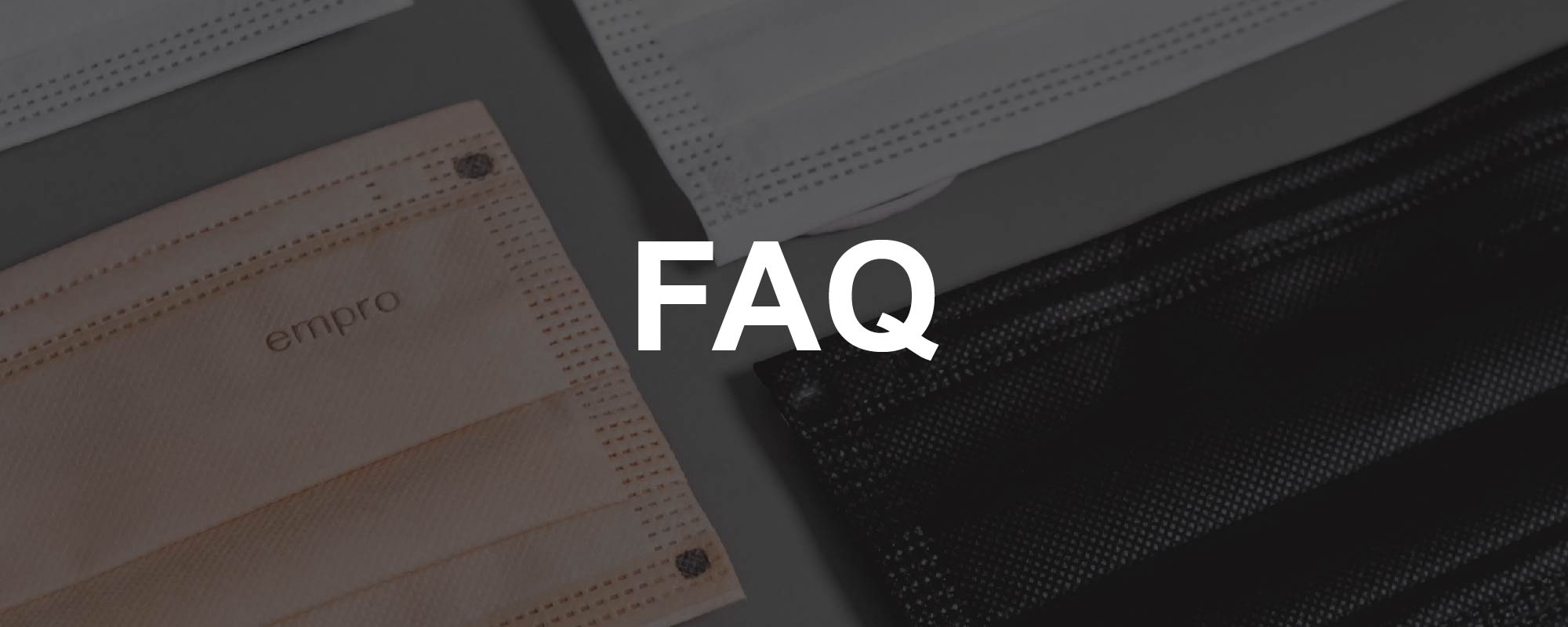 How is the process like?
Firstly, our professional artists will draw your eyebrows using eyebrow pencil to find a shape that matches your face & eyes. They will evaluate your features i.e. bone structure, facial shape, eye shape, size, setting – and design the best shape to enhance your look and bring out your best features.
Once you are totally happy and satisfied with the eyebrow design and shape, you will be led into another area for the Semi-permanent Makeup.

How long does it take?
The designing & Semi-permanent Makeup process usually takes between 45 minutes to 1 hour and 30 minutes to complete. The timing varies with each individual and also whether it's a first time service or a re-touch. At Empro – you are ensured that our professional skilled artist will take their time to create the perfect eyebrows for you.

Is it painful?
Initially, there will be a slight prick that feels like a small ant bite but once the anesthetic has penetrated into your skin, it'll be pain-free.

Are there things I should do/avoid after the process?
The area should not come in contact with water (especially swimming, sauna & facial) for 3-5 days following the Semi-permanent Makeup. Unlike tattoo, Semi-permanent Makeup is done on the 2nd layer of skin. Contact with water will cause it to peel faster & it will not last as long. Simply dab it dry if the area gets wet.
If your skin is sensitive, it is not recommended to consume 'poisonous food' like seafood or egg.

Help! I have uneven patches on my new eyebrow Semi-permanent Makeup.
Some of the colour may be uneven, not pigmented enough or the shape may change after a few days. This is a very natural and normal effect.

Do I have to come back for touch ups?
The Semi-permanent Makeup we offer is semi-permanent, so customers will have to come back for re-touch after 1 month. During this re-touch, we will rectify the problems mentioned above. Any re-touch after that (within 3 years) will be done at a discounted rate.

I have dyed my hair. Can I choose a colour that matches it?
We offer different colours for eyebrow Semi-permanent Makeup; Dark brown, light brown, golden brown & olive are the main colours. However, we can still mix the colours to match your iris or eyebrow hair colour.

How long does the Semi-permanent Makeup last?
It usually lasts for up to 1-2 years, depending on how you care of it.

If I have oily/pimple prone skin, will it affect the Semi-permanent Makeup?
The Semi-permanent Makeup may fade faster on individuals with oily skin. If a pimple appears on the Semi-permanent Makeup right after the process, the colour may not be pigmented on that area. This will be fixed during the re-touch.

Is Semi-permanent Makeup suitable for sensitive skin?
At Empro, we use plant extracts and it's natural so it should not have any negative effects on sensitive skin.

What is the difference between Semi-permanent Makeup & tattoo?
Our eyebrow Semi-permanent Makeup only fades away & will not turn green/red.
A tiny needle is used not to let the needle goes deep into skin, so pain is minimized.
Colour is deposited nearer to surface, so it's semi permanent, lasts 1-2 years.
It looks more natural.
3 different types to choose from; Ebrow, Ero & Bonbrow.